Whether you want to do a one time or on-going activity, the Beth C. Wright Cancer Resource Center welcomes you to join us in opportunities in Washington and Hancock Counties that help further our impact. Here are some of our current opportunities or if you have a particular skill or interest not on the list, we can create an opportunity. We want our volunteers to have a meaningful experience.
Interested in volunteering?
Download our volunteer application
or contact Amy Kurman at (207)664-0339.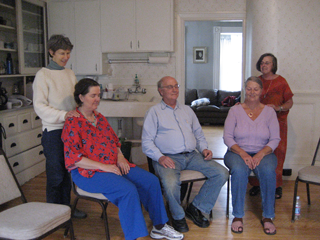 Teachers or Leaders
To share skills or knowledge. The center offers programs like Yoga, exercise, Reflexology, Reiki in Ellsworth but maybe you have an interest or skill you would like to share with others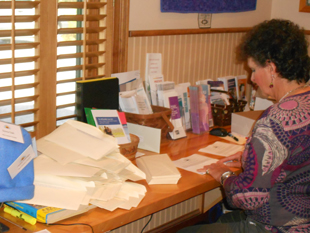 Office Volunteers
Our Office Assistant Volunteers are such a help to us. We want to maintain personal contact with people who call or come in the office. Office volunteers perform many functions, large and small,  that make the office and organization function such as;
Assist with mailings
Receptionist
Answer phones
Filing and copying
Help set up for classes
Send handwritten thank you notes
Library – organize library and literature, lending follow-up. Researching new materials
Computer – data entry,  write letters, design posters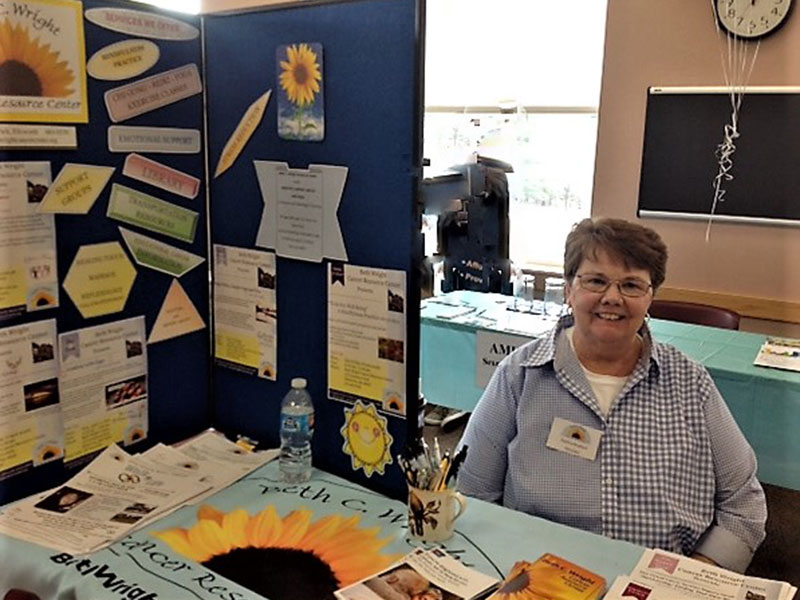 Community Education
Help us get the word out about the programs and assistance the center can offer.
Distribute posters and brochures out in the community and places like physician offices.
Help prepare the newsletter for distribution.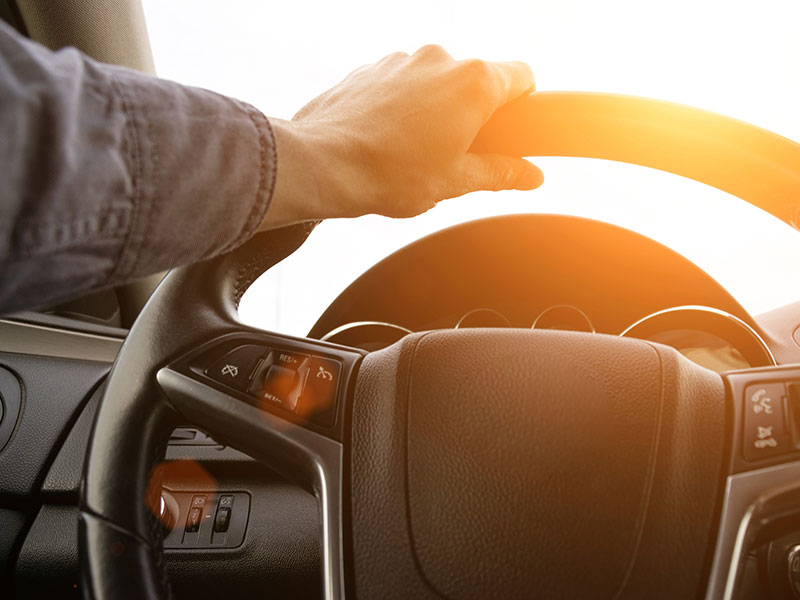 Transportation
We are always in need of drivers to take people to chemotherapy, radiation, and physician appointments. Riders are so appreciative of the drivers that perform this service.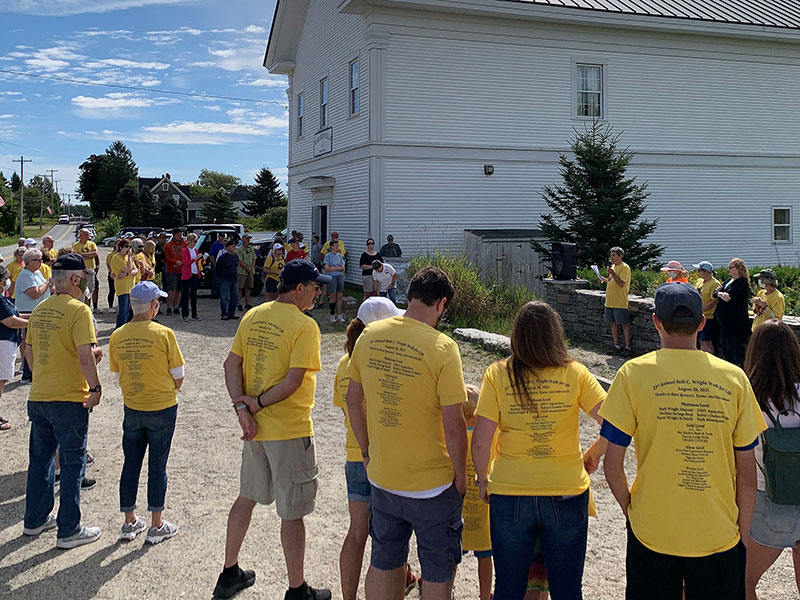 Special Events
We have events throughout the year. For example in  May there is a Walk for Life in Addison, and in September, a Bike Ride on the Blue Hill Peninsula.  Additional activities come up during the year.
Some of the ways you can help :
Being a leader or member of a planning committee
Putting up posters
On the day of the event, assisting with registration, check points, food, etc.
Soliciting gifts and sponsors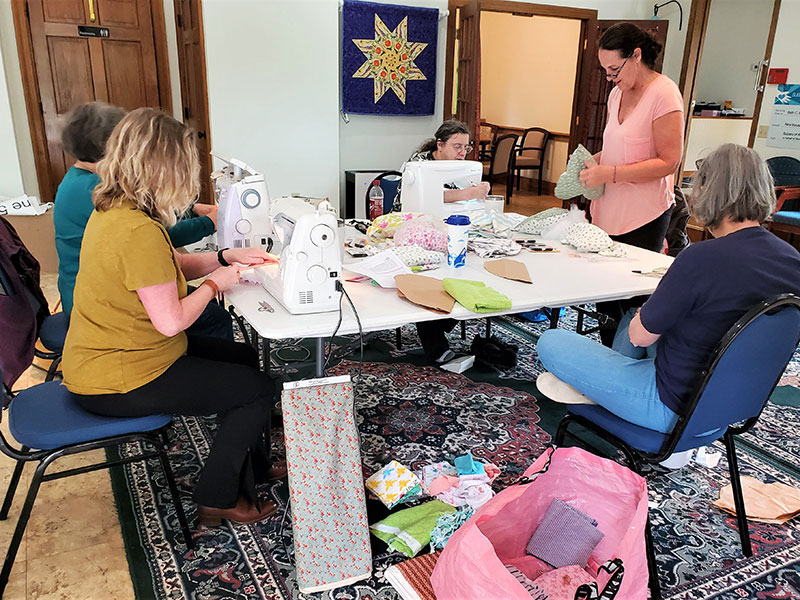 Other Ways to Volunteer
Serve on the Board of Directors or other committees.
Join with the knitters and sewers group to make chemo caps port protectors  and ouch pouches for people during treatment
Photographer
Be a member of a conference planning committee/ assist with implementation
Other Opportunities Shared With Other Organizations
Guides/Caring Calls – Beth Wright Center Guides offer one-on-one support to newly diagnosed cancer patients or their caregivers doing such things as calling and arranging appointments, identifying resources to meet the patients' needs, providing friendly contact, coordinating referrals, facilitating the acquisition of community support services and helping clients and families overcome barriers. The Guides are people who have gone through the experience of cancer and specialized training and have a desire to help others.
Maine Cancer Mentors – If you live in Maine and are facing a new cancer diagnosis or recurrence, Maine Cancer Mentors at the Dempsey Center can help. This program matches newly diagnosed cancer patients with a cancer mentor who can provide peer support. Mentors are trained volunteers who have had cancer, are at least one year past their initial diagnosis, and are ready to provide emotional support to others.
Reach to Recovery – This program of the American Cancer Society helps breast cancer patients cope with their breast cancer experience. Trained volunteers are available to give you support and up-to-date- information.
Road to Recovery – The American Cancer Society Road to Recovery program provides transportation to and from treatment for people who have cancer who do not have a ride or are unable to drive themselves. Volunteer drivers donate their time and the use of their cars so that patients can receive the life-saving treatments they need.